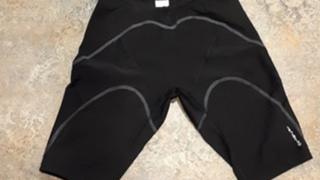 Dutch police got to the bottom of mobile phone thefts at a rock concert when they found a man with 30 mobiles in his cycling shorts.
The suspected pickpocket is a 34-year-old man, believed to be in a roving gang of thieves, police say.
He was stopped after rock fans alerted police, who then blocked the exits.
Extra police went to the Sum 41 concert in Amsterdam-Zuidoost after a tip-off from Belgian police. Fifty mobiles had been stolen at a Sum 41 gig in Antwerp.
It is not yet clear if the suspect – a Romanian national – had accomplices at the Canadian band's Amsterdam concert, which took place on 21 January.
Related posts
Subscribe Now
* You will receive the latest news and updates from Business Magazine!
Infertile cancer survivor gives birth using frozen eggs in scientific 'breakthrough' – CNN
A cancer survivor who became infertile after chemotherapy treatment has given birth to a baby in a world first hailed as a breakthrough for reproductive science.
FUTA VC inaugurates committee on 2021-2026 Strategic Plan – Vanguard
THE Vice-Chancellor, Federal University of Technology, Akure, FUTA, Prof. Joseph Fuwape, has inaugurated the Committee on Development o
Our Instagram
Instagram has returned invalid data.