Coronavirus latest: First Premier League game off as impact spreads
admin, 3 months ago
0
7 min

read
11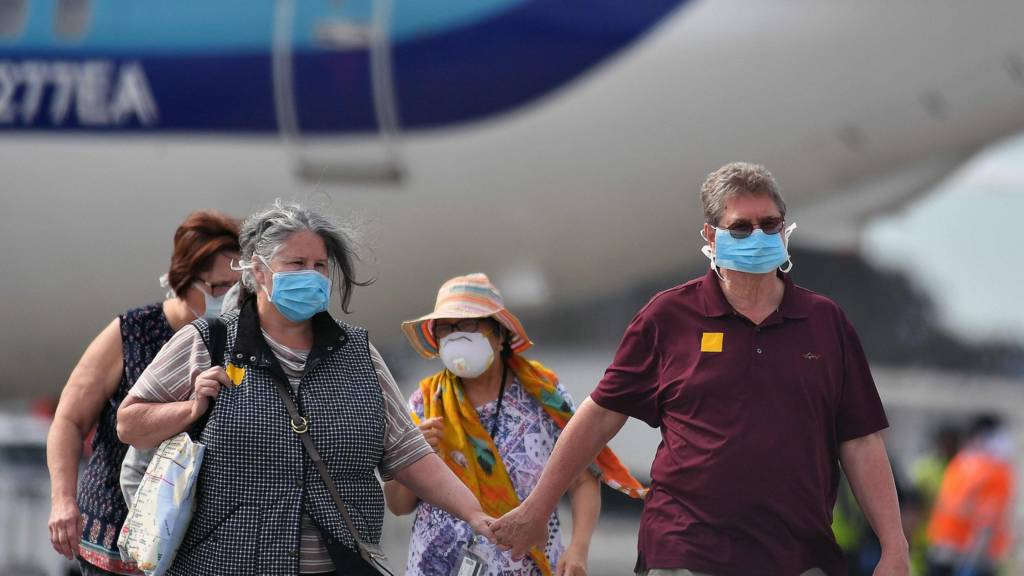 LiveLive
'Don't panic,' says loo roll bossBBC
Related Video and Audio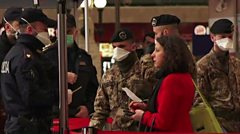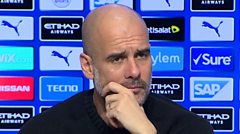 Video 1 minute 13 seconds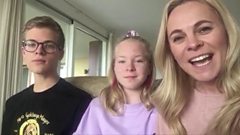 Video 2 minutes 22 seconds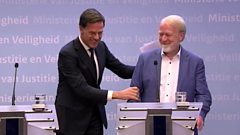 RTL
Got a TV Licence?
You need one to watch live TV on any channel or device, and BBC programmes on iPlayer. It's the law.
Live Reporting
By Owen Amos and Yvette Tan
All times stated are UK
Virus conference gets cancelled due to virus

A coronavirus conference has been cancelled because of the coronavirus, according to a Bloomberg report.

US Think Tank the Council on Foreign Relations was due to hold a conference called "Doing Business Under Coronavirus" on Friday in New York.

All new China deaths in Wuhan

China announced 22 new deaths on Wednesday – all in Wuhan, the city where the virus emerged late last year.

More than 3,000 people have died in total in China – the majority in Wuhan and its province, Hubei.

Life under Italy's virus lockdown

Empty streets, prison riots and long queues at supermarkets are just some of the scenes coming out of Italy.

Video content

Video caption: Coronavirus: Life under Italy's lockdown

Coronavirus: Life under Italy's lockdown

Breaking

Olympics could be delayed by 'one or two years'

A delay of one or two years would be the "most feasible" option if the Tokyo Olympics is postponed, a member of the organising committee's executive board has told Reuters.

Haruyuki Takahashi, one of more than two dozen members of the Tokyo 2020 executive board, said: "We need to start preparing for any possibility.

"If the games can't be held in the summer, a delay of one or two years would be most feasible."

Australia announces $2.4bn package

Up to 100 pop-up respiratory clinics will be established around Australia under a A$2.4bn government health package.

A $30 million dollar advertising campaign – aimed at raising public awareness – will also form part of the package.

Australia has recorded 112 cases of the virus, with three deaths.

Getty ImagesCopyright: Getty Images

Australian Prime Minister Scott Morrison

Image caption: Australian Prime Minister Scott Morrison

Elon Musk weighs in on Coachella…

Only for Coachella to shut him down with a photo of a singer performing on a Tesla Model X from a concert last year.

The Tesla CEO then conceded saying, "Ok fine, that was good haha".

Tighter restrictions hit stranded Indians

In India, passengers travelling from Italy and South Korea, or people who have recently visited there, now need a "tested negative certificate" from those countries.

The Indian Ministry of Health and Family Welfare said it's a temporary measure until coronavirus cases come down.

It is estimated there are 45 Indians stranded at Rome Airport – Emirates is not allowing them to
board as they will not be able to disembark when they land in India.

First virus death in Central America

The first virus-linked death in Central America has come out of Panama, its health minister has confirmed, reported AFP.

The 64-year-old man, who was reportedly already suffering from diabetes complications, died from Covid-19 on Sunday.

There are currently eight cases of the virus in the country.

Getty ImagesCopyright: Getty Images

New York student confirmed to have virus

The City University of New York (CUNY) added that the school would be closed on 11 March.

Six more cases in Thailand

Six more cases have been confirmed in Thailand, bringing the total to 59.

The new patients are:

Two Thai men working at Bangkok's Suvarnabhumi airport, who have come into in contact with foreign visitors
A 25-year-old Thai man
A 27-year-old Thai woman returning from South Korea
A 40-year-old Thai man returning from Japan
A 36-year-old Singaporean man living in Thailand

Number of cases by country

The United States' sharp increase means it now has the eighth most cases worldwide, according toJohns Hopkins University's tracker.

The top ten are:

China80,956
Italy10,149
Iran8,042
South Korea7,755
France1,784
Spain1,695
Germany1,565
United States1,025
Japan581
Switzerland491

Breaking

More than 1,000 cases confirmed in US

The United States has now had more than 1,000 confirmed cases, according to data from Johns Hopkins University.

That's almost double the number from a day before. At least 28 people have died.

The rise in cases is linked to an expansion in testing.

New York sends in troops to contain virus

Troops will be sent to the town of New Rochelle, just north of New York City, in an effort to contain the coronavirus.

New York City has 36 confirmed cases of the virus. But New Rochelle, which has a population of just 77,000, is believed to have at least twice as many.

A one mile (1.6km) "containment zone" will be enforced in the town, and the National Guard will deliver food to quarantined individuals.

Getty ImagesCopyright: Getty Images

'No reason to play without people'

The Manchester City v Arsenal match has been postponed because Arsenal players are in isolation.

But other leagues have called off matches to stop the virus spreading. Speaking before tonight's postponement, Manchester City manager Pep Guardiola said there was no point playing without fans…

Video content

Video caption: There's no reason to play without fans – Guardiola

There's no reason to play without fans – Guardiola

Coachella postponed over virus fears

Coachella – one of the world's biggest festivals – has been postponed due to coronavirus fears.

It was set to take place in April in California, but has now been shifted to October.

Hundreds of acts including Travis Scott, Calvin Harris, Lana Del Ray and K-pop group Bigbang were set to perform.

More on other music festivals that have been affected.

Getty ImagesCopyright: Getty Images

Around 250,000 people attended Coachella last year

Image caption: Around 250,000 people attended Coachella last year

The impact on sport so far

The Premier League has postponed its first game, but hundreds of sporting fixtures have already been postponed – or will be played with no fans.

The list includes top-flight Italian and Spanish football, the Champions League, Japanese baseball, and the Bahrain Grand Prix.

Read afull list here.

UK health minister tests positive for virus

UK health minister and Conservative MP Nadine Dorries has been diagnosed with the coronavirus – making her the first MP to test positive.

The 62-year-old said she was self-isolating at home and that healthcare officials had began tracing people she came into contact with.

All health ministers will now have to undergo testing for the virus.

It comes as a sixth person died from the virus in the UK, which has a total of 382 cases.

BBCCopyright: BBC

Manchester City v Arsenal off

Manchester City v Arsenal, due to be played on Wednesday evening, has become the first Premier League game to be called off because of the coronavirus.

The decision was made after some Arsenal players met Olympiakos owner Evangelos Marinakis two weeks ago, who later tested positive.

"The medical advice we have received puts the risk of them developing Covid-19 at extremely low," said Arsenal.

"However, we are strictly following the government guidelines which recommend that anyone coming into close contact with someone with the virus should self-isolate at home for 14 days from the last time they had contact.

"As a result, the players are unavailable for tonight's match against Manchester City and the Premier League has decided the game should be postponed."

Read morehere.

GettyCopyright: Getty

Welcome to the live coverage

Hello and welcome to the rolling coverage of the coronavirus outbreak. Here are some of the major developments:

English football's Premier League postpones its first game
Some Arsenal players are in isolation after meeting a Greek club owner who tests positive
In New York, troops are taking food to a quarantined town in New York
A UK health minister, Nadine Dorries, tests positive
Huge US music festival Coachella postponed until October
Related posts
Subscribe Now
* You will receive the latest news and updates from Business Magazine!
Italy's 'time to smile' as travel allowed again
Image copyright Getty Images Image caption Italians are now allowed to travel inside the country again Italian Prime Minister Giuseppe Conte offered a hopeful message as the country moved to its final stage in easing lockdown restrictions."We deserve to smile, to be cheerful, after weeks of great sacrifice," he said on Wednesday.He added that now…
The Last of Us Part 2 – Official Cinematic Trailer – IGN
13.5M Want to watch this again later? Sign in to add this video to a playlist. Sign in Like this video? Sign in to make your opinion count. Sign in Don't like this video? Sign in to make your opinion count. Sign in Published on Jun 3, 2020Watch the new extended cinematic trailer for The…
Our Instagram
Instagram has returned invalid data.